College
What is Grit 'N Wit?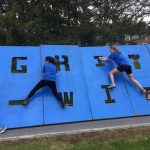 The best way to understand what Grit 'N Wit is all about is to see it. If that isn't enough, these next few paragraphs should help make it clearer.
Grit 'N Wit is the first Challenge Course where BRAIN MEETS BRAWN, and as you may have guessed we get a lot of our inspiration from shows such as American Ninja Warrior, Survivor, Amazing Race, and  MTV Challenge. Here is what to expect:
 A challenge course is about working together to navigate a series of obstacles that test different physical and cognitive elements. So while you can compete  as an individual, the challenges are designed to accentuate teamwork.
Each race tests different elements of a person's physicality including balance, strength, coordination, agility etc.
Each course has a wide variety of puzzles and mental challenges that require creative thinking, memory, problem solving, and yes… even math skills to solve.
Our event is designed so that everyone can participate and contribute to their team.
Grit 'N Wit is a competition where you push yourself, push your team, Compete against your classmates, and WIN PRIZES!
Why Grit 'N Wit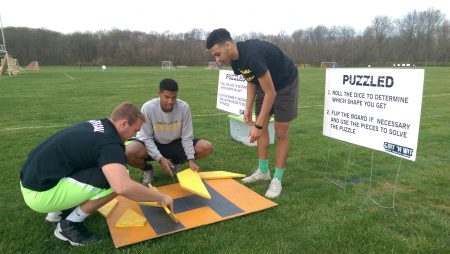 It is no secret the value of college goes beyond the classroom. The top indicators of success are your relationships and having a growth mindset. A growth mindset is thinking that skills can be developed over time if you work at them. The biggest thing holding people back from achieving their goals is the belief that they can. Grit 'N Wit uses competition, challenges and fun as a way to get students to better themselves and develop confidence. There will be at least something on our course that pushes people outside their comfort zone but through self-believe and/or their support system they will overcome it.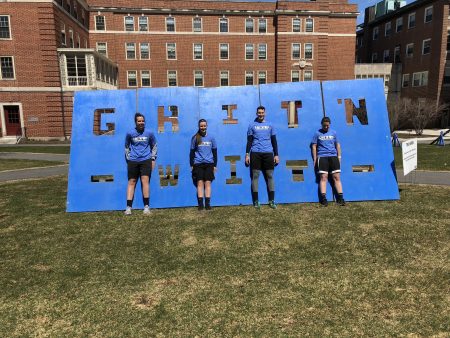 After hosting OVER 100 COLLEGE EVENTS and working with Student Activities, Orientation, Student Government, ResLife and Recreation, we know schools want  fun, interactive, engaging, and attended events! Most activities are lucky to check off one or two boxes, Grit 'N Wit checks them all! Not only that…. Grit 'N Wit  while appeals to the whole student body, having had participants from athletics, student government, greek life and even faculty at our events!
What You Get
While there is always the opportunity to customize your event to meet a target budget or fulfill a specialized objective, most schools choose from one of our standard packages. Here are some of the things you can expect when hosting an event: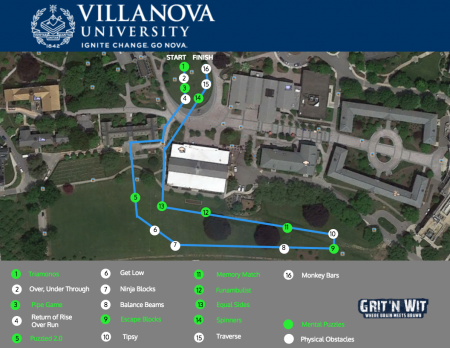 A campus visit and custom course design.
A personalized registration page to help promote the event and preregister students.
A personalized promotion video to generate excitement!
Access to a personal Google Drive with marketing materials, best practices, and other promotional materials.
Emails leading up to the event with checklists explaining what you should be doing to promote or prepare for the event.
THE EVENT ITSELF!
And our work continues after the event as we compile a highlight video showing students getting Gritty and Witty!
What's Next
Before we schedule any events we need to make sure Grit 'N Wit is a good fit for your student body. Our goal is to build relationships and put on events that the students and staff look forward to each year. For that reason we put a lot into our planning and finding the right partners. Please fill out this quick questionnaire so we know a little more about your organization and objectives. We will contact you shortly to answer your questions and give you our recommendations.