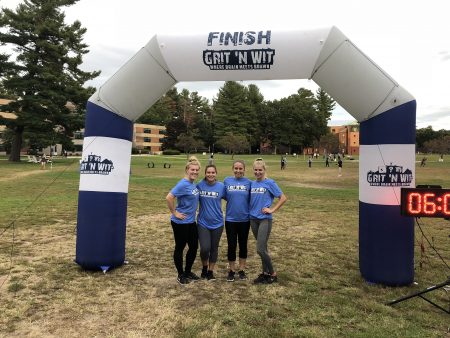 It was a beautiful afternoon for Grit 'N Wit at Westfield State last Thursday as we had some returning teams and newbies come out to take on the Grit 'N Wit Challenge. There was a lot of suspense right until the end with the last team of the day finishing in Second place less than a minute behind our champions…. The Blonde Bimbos!
They proved you shouldn't judge a book by its cover…. or title….. by working together and dominating the course! Not only that but their hot streak carried over to the raffle, taking home a sweet new TV courtesy of the Westfield State Student Activities Board. A special thanks to all of our participants and especially our volunteers, we had a great time and can't wait to come back!
Congratulations to the self-titled Blonde Bimbos for winning the Grit 'N Wit Challenge at Westfield State!
---
Go Back